COLLECTION OF MOPAR DRAWN PORTRAITS
2017-2021 CHALLENGER HELLCAT DRAWN PORTRAITS
PERSONALIZED DRAWN PORTRAIT OPTIONS SIZE BY SIZE
The 3 Dodge Challenger Hellcat personalized drawn portraits of the "New Generation" collection are offered in 3 standard sizes.
- 12X18 inch
- 14X21 inch
- 16X24 inch
• All the car emblems and logos on the car front fender and the wheel center caps are drawn in great detail on all sizes
• The lettering and patterns of tire soles are representative of what the manufacturer installed on the cars illustrated at the time of their production are available on the 14X21 and 16X24 inch sizes.
• Wheels and tire lettering can be changed on 14X21 and 16X14 inch printed drawings for a more personalized artwork.

• The 16X24 inch size is a size for owners who wants to go all out in details of their car. Seats and interior colored stitching, carbon fiber pattern and brake callipers emblems are some small details that can be added to your artwork.

• Bigger sizes like 20X30 inch and 24X36 inch are offered upon request. To know more about those size, email me at: info@lemireart.com or text me at: 1 514 528 8908.
• The 3 cars feature in this collection are:
   - The 2017, 2018 Dodge Challenger Hellcat
   - The 2018 Dodge Challenger Hellcat Wide Body
   - The 2019, 2020 Dodge Challenger Hellcat Wide Body
I invite you now to have a look at the collection
SUBSCRIBE TO THE QUARTERLY LEMIREART NEWSLETTER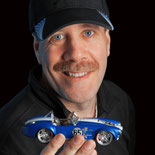 Since 2001, I have created fabulous artwork for the Lemireart Ebay Store. I also do other kinds of artworks like human portraits, landscape and wildlife art.

As a professional illustrator working for a book editor, I create approximativly 3000 digital illustrations from 1999 up to 2010. They were used in visual dictionaries publish by prestigious international book editors like Merriam-Webster (USA), QAI (Canada), De La Martinière (France) and Giunti (Italia) just to name a few.
I hope to have you as a customer soon!
- Alain Lemire, CEO of Lemireart
From 2001 to 2013, we're been selling limited edition prints and owner prints on Ebay.

The main subject of the print were muscle, sport and classic cars.
To read Ebay feedbacks, click here.
MEDIAS AND EDITORS PARTNERS I HAVE PUBLISHED WITH