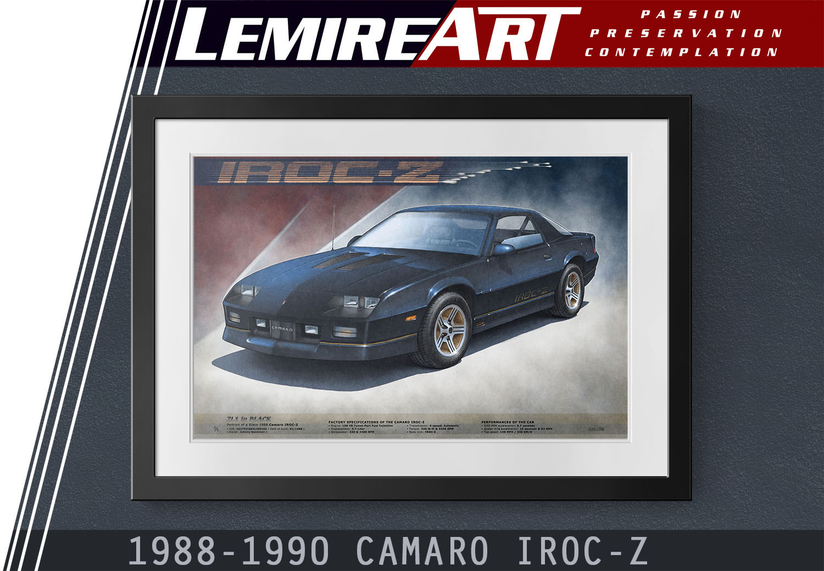 IROC in DARK RED
Portrait of a Dark Red Camaro
IROC-Z

• Personalized art prints 12X18 in. - Starts at US$70/CA$90
• Personalized art prints 14X21 in. - Starts at US$90/CA$115
SOME BODY COLORS AVAILABLE
SPECIFICATIONS:
Size: 14 in X 21 inches or bigger
Signature on the print: Yes
Certificate of authenticity: Yes
Copy number: 1/1
Shipping: Rolled in a tube
Print technologie used:
- Canon 8 colors microscopic inkjet for 12X18 and 14X21 inches
- Epson 10 colors microscopic inkjet for 14X21 with few personalized touchs and 16X24 inches
Paper used:
- Canon Satin Photo Paper (240 gsm) for 12X18 and 14X21 inches
- Hahnemühle Photo Luster Satin (290 gsm) for 14X21 with few personalized touchs and 16X24 inches
ABOUT THE PRINTING TECHNOLOGY USED:
A non-yellowing paper said to be acid free and pigmented archival inks are used in the production of these "digital art prints", a name used by art galleries and the fine arts museum. This printing technology gives a longer lifespan to the print run of up to 100 years, depending on the frame setup chosen.
Note: 
- The owner's edition print is signed and numbered 1/1, because it's the only one to have your car infos written on your print. 
- Expect a 7 to 15 working days delay to receive your personalized printed drawing
POSTAL AND HANDLING FEES
• Shipping cost to send the print to the USA using the US Post service is US$15 and it's not included in the price.
• Shipping cost to send the print within Canada using Canada Post service is CAD$17 and it's not included in the price.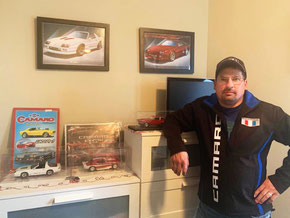 INCREDIBLE WORK
Ordered 1st to match my white Camaro IROC-Z. There is such amazing work and details in the artwork.
I decided to order another to match my dark red 89 Camaro IROC-Z.
I definitely recommend and I pass on to my groups!!!

I've been in touch with Lemireart and it's easy to get information and details that you would like to know.
So amazed with progress and set up on getting process completed. The approbation images are exactly what expected, great communication.
- Kenneth Carter from Calgary, Alberta
The Camaro IROC-Z artwork was publishedfor the 1st time on the Lemireart Facebook page in April 2016.

On december 2019, a customer from Alberta, Canada order me a version of the drawing of the 1988-1989 years.

Tire lettering and oin strip on top body were added.
  TV COMMERCIALS OF THE CAMARO IROC-Z
SUBSCRIBE TO THE QUARTERLY LEMIREART NEWSLETTER
SHOP WITH TRUST ON THE LEMIRE ART STORE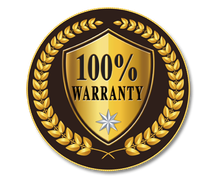 GARANTEE

Lemire Art.com offers a total 30 days satisfaction guarantee. If you are not completely satisfied with the product you had purchased on Lemire Art.com, please return it for a full refund.

The return of the shipping costs is the responsibility of the buyer. The product must be sent in its original packaging. The total amount is paid upon receipt of the returned parcel.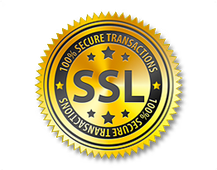 SECURE SITE SSL

An SSL certificate is a data file that binds a cryptographic key to information on a website.

Installed on a server, the certificate activates the padlock and the "https" protocol in web browsers, to ensure a secure connection. 
Generally, SSL is used to secure bank transactions, data transfer and connection information, such as usernames and passwords..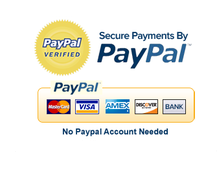 SECURE PAYMENT

PAYPAL is the reference in terms of secure payment. LemireArt.com is a trade verified by Paypal, which indicates that Paypal has done research to confirm that the person is indeed the one that is identified in the Paypal database. Paypal allows credit card payments without you having to open an account.
  SHARE THIS PAGE WITH YOUR FRIENDS ON YOUR FAVORITE SOCIAL MEDIA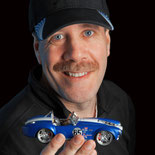 Since 2001, I have created fabulous artwork for the Lemireart Ebay Store. I also do other kinds of artworks like human portraits, landscape and wildlife art.

As a professional illustrator working for a book editor, I create approximativly 3000 digital illustrations from 1999 up to 2010. They were used in visual dictionaries and reference book and websites.

I hope to have you as a customer soon!
- Alain Lemire, CEO of Lemireart Automotive Portrait
From 2001 to 2013, we're been selling limited edition prints and owner prints on Ebay.

The main subject of the print were muscle, sport and classic cars.
To read Ebay feedbacks, click here.