PORTFOLIO & BLOG
You'll find on the Lemireart Portfolio page, a series of image galleries that showcase drawings, sketches and illustrations produce by Alain Lemire for various magazine edition duties and automotive art experimentations.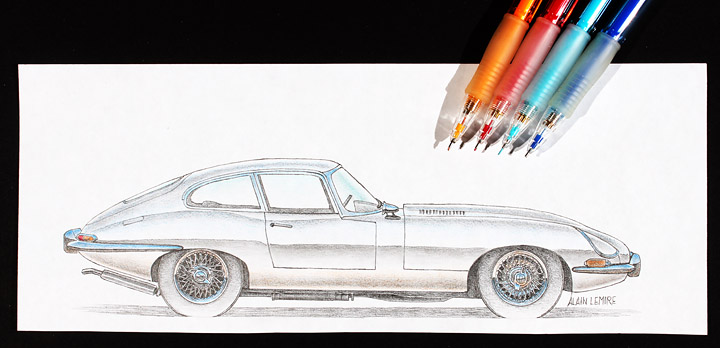 A MUSTANG ILLUSTRATIONS SERIE FOR AN ARTICLE THAT RECAP THE FIRST 10 YEARS OF AMERICA'S FAVORITE PONY CAR
All the following illustrations were produced to appear in an article that recap the first Mustang 10 years of production. The article was...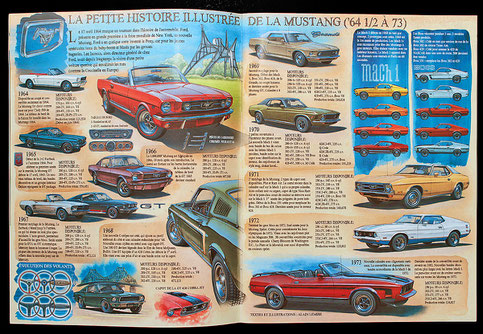 THE AUTOMOTIVE PHYSIONOMIC STUDY 

The drawings of car of type "study of automobile physionomy" in profile view serve to get acquainted with the volumes of an automobile body and will be us...
To read and see more...


BEHIND THE SCENE OF THE MUSTANG GT 1987 -1990 ARTWORK
A rough detailed sketch was done using a 0.5 mm pencil on white paper. The color was added using Photoshop.


THE 1969 PLYMOUTH BARRACUDA IN 3 VERSIONS
When drawing a 1969 Plymouth Barracuda, I asked myself this question ...
What would the car look like if it would have been available in pickup and 2 door wag...

PRIVATE PORTRAIT OF A 1973 CHEVROLET C-10 AND HOW I WORK WITH THE CLIENT
This article explores the work process of doing an automotive private portrait, and gives an overview of the interaction bet...
To read and see more


PROFILE VIEW DRAWINGS
Car drawings in profile view is a traditional way of presenting a drawn vehicle as used by car designers since the early days of the automotive indus...
To read and see more


AN INTERSTING MAGAZINE ARTICLE AND A 40-YEAR MEMORIAL ART PRINT OF THE SHELBY GT500KR THAT ARE USING ILLUSTRATIONS.
In 2008, the SVT division in partnership with Shelby American developed a car to revive a legendary name, the GT500K...


2 MUSCLE CARS DRAWINGS DONE FOR AN ONLINE MAGAZINE!
The next 2 drawings were produced to illustrate the 2 first pages and the 2 last pages of a muscle car related... read and see more


GET NOTICED ABOUT NEW AUTOMOTIVE ART!