2001-2008 MUSTANG BULLITT
You are looking at the 2001 and 2008 Mustang Bullitt art print.

The print is available to owners and die hard fans of that special Mustang produce by Ford to pay tribute to the famous movie car. 
HOW THE ARTWORK WAS CREATE

The drawing was drawn using the Corel Painter software.
AVAILABILITY
2 versions of the print are available to suit your budget. They are detailed under the close up views on this page. 

The print is available in all factory body colors produced by Ford.
• Shipping cost to send the print to the USA using the US Post service is US$12 and it's not included in the price.
• Shipping cost to send the print within Canada using Canada Post service is CAD$15 and it's not included in the price.
50% of the amount must be paid at the beginning of the print production, especially for the owner print. The other 50% have to be paid once the artwork will be approved by you, the customer.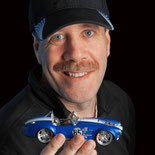 Since 2001, I have created fabulous artwork for the Lemireart Ebay Store. I also do other kinds of artworks like human portraits, landscape and wildlife art.

As a professional illustrator working for a book editor, I create approximativly 3000 digital illustrations from 1999 up to 2010. They were used in visual dictionaries and reference book and websites.

I hope to have you as a customer soon!
- Alain Lemire, CEO of Lemireart
From 2001 to 2013, we're been selling limited edition prints and owner prints on Ebay.

The main subject of the print were muscle, sport and classic cars.
To read Ebay feedbacks, click here.