ABOUT ME
You'll find on the Lemireart Portfolio page, a series of image galleries that showcase drawings, sketches and illustrations produce by Alain Lemire for various magazine edition duties and automotive art experimentations.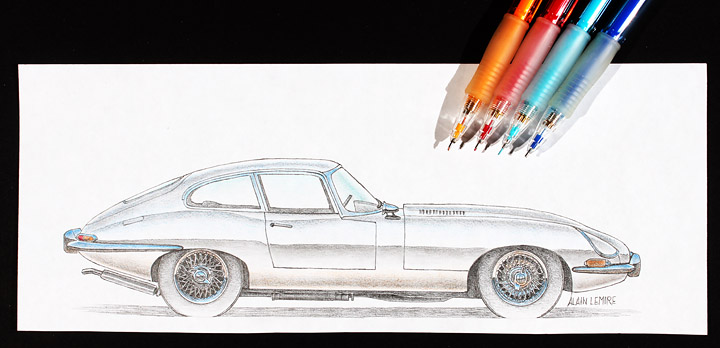 ABOUT ME
As a digital illustrator working for 12 years in a Canadian based visual dictionary, scientific and youth reference book editor, I had the opportunity to experiment few commercial drawing techniques.
Those techniques go from traditional drawings that was colored in Adobe Photoshop to 3D modeling. A bit of photography was added to that sampling of expertise.
HOW I START?
Cars have always fascinated me as an artistic subject. I start creating automotive digital art in 2000. I had success selling limited edition prints of muscle cars and sport cars on Ebay between 2003 and 2010 to customers around the world.
Since fall of 2015, I have brought back some traditional techniques to give images a closer look to a real hand drawing.
GET NOTICED ABOUT NEW AUTOMOTIVE DRAWINGS!