TESTIMONIALS
This page features some customer's testimonials and Ebay feedbacks that Lemireart receive since 2016.
CAMARO OWNERS TESTIMONIALS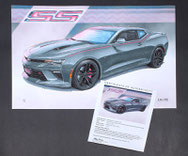 "OMG!
That look badass!
It's so much better than I ever imagine! You are amazing! Love the result!"
- Stephanie from Texas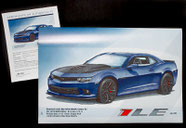 "Color looks amazing! It looks really good though. Thank you so much!

Thank you so much for the hard work and the art you create!"

- Gregory Hack from Michigan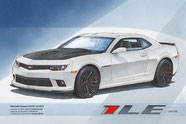 "Seriously Alain! Wow!
Very very well done! It's a really good idea to have the car's informations on the print!"
- Frederick Dompierre from Sorel, Canada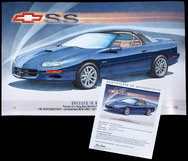 "Alain,
I received the print! Look awesome!
Thanks a lot for doing it!"
- Hugo J. Osorio from Minnesota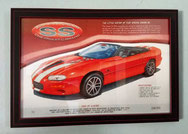 "We are so happy with our Camaro print! It is on display in our living room!
Guys Alain Lemire can draw your car and personalize your drawing just for you and he does fantastic work.
for the ultimate gift have Alain Lemire from Lemireart make you a custom drawing of your car, here is the one he did for me."
- Wendy and Horton "Bud" Bane from Wisconsin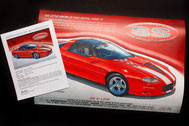 "Holy crap Alain, THAT IS GOING TO LOOK AWESOME!!!

Can't wait to get this framed and hang to my wall!!
It look absolutely amazing Alain!"

- Scott Ritcey from Nova Scotia, Canada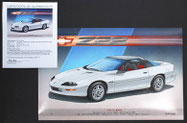 "It's a fantastic rendering matter of fact I can't wait to frame it!
The artwork of my car looks wonderful!"
- Marco Vasquez from Texas
CORVETTE OWNERS TESTIMONIALS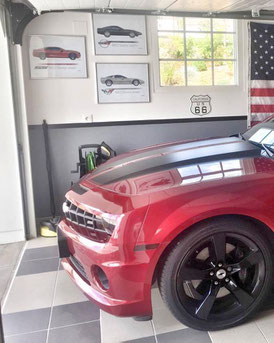 "Hi Alain,
I just received the prints! Thank you a thousand times, they are beautiful, I love them!
I congratulate you once again for this work and will appeal again for your services for my future cars.
I will not fail to advertise around me, I have many friends who own beautiful cars and who might be interested in your art prints. Talk to you soon!"
- Gregory Laye from France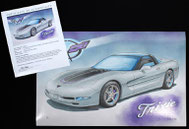 "Alain, that looks great!
You do very nice work!"
- Frank Cahall from Delaware
SHELBY & MUSTANG OWNERS TESTIMONIALS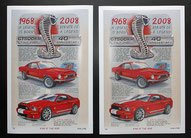 "WOW!   My wife loved them. They came out really well and the colors looked great!    
Merci! Send me your newsletter periodically. Perhaps you can do illustrations of some of our other cars?"
- T. Considine from Florida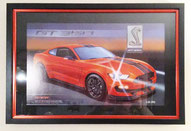 "That look realy great!
The Michelin tire letters gives the artwork a great look!
I had it framed at hobby lobby and they want to put it in their next catalog!"
- Kevin Lamar from Iowa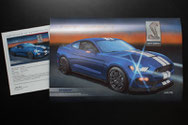 "Looks great, ship it. I can't wait to see the real thing

It is better than I expected!!"
- Jim from Colorado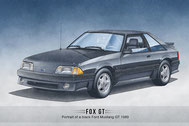 "Perfect!

It looks fantastic! I'm very happy!!! Look amazing! Thanks!!!"
- Alessio Torres from Ontario, Canada
OTHER VEHICLES OWNERS TESTIMONIALS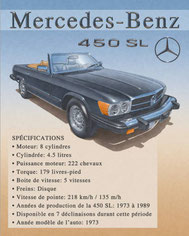 "It's a very nice showboard Alain

Super service and a great quality product!"

- Claude Tremblay form St-Jean sur Richelieu, Canada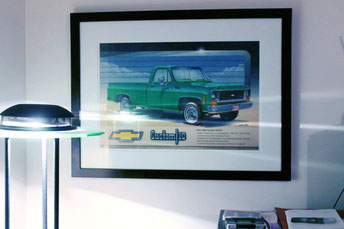 "Last year, I commisioned a magnificient artwork of my father's old pickup truck to Alain Lemire, an excellent artist that I know for close than 30 years.

It hang proudly in the house basement, just over my sound system. A real professional work!!!"

- Sylvain Forest from Gatineau, Canada
EBAY FEEDBACKS SINCE 2016
This GT500KR commemorative print received 4 Ebay feedbacks